ABOUT THIS AREA OF LAW
Car accidents are the leading cause of personal injury and wrongful death in the United States.
Car accidents are the leading cause of personal injury and wrongful death in the United States. Every year, there are more than 6 million automobile accidents in the U.S., including 30,000 fatal crashes. It is also reported that the top driver errors causing accidents in the state of Indiana are: failure to yield, following too closely, and speeding.
Due to the many causes of accidents, each case presents its own issues and obstacles. Insurance companies will often try to minimize the amount of money they pay out to you. To get the settlement you deserve, you must be proactive, quickly preserving evidence and documenting your injuries. We will assess the full extent of your losses, gather evidence to prove your injuries and identify all available insurance coverages to achieve the best possible outcome for your claim. If the other driver was uninsured or underinsured, we will help you obtain coverage from your own policy, when possible.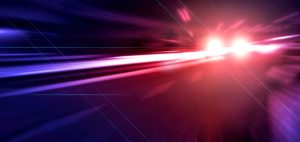 Preserving Evidence & Reserving Your Right
The Golden Hour, or the first hour after a collision or crash when evidence is fresh and still available is vital in protecting your rights. After an hour, cars are moved, details are forgotten, and witnesses depart. When possible, gather evidence by taking photos and getting the names and contact information of witnesses.
Proceed with Caution When Dealing with Insurance Companies
Insurance companies are in business to make money. While you are still reeling from your accident, the insurance companies are already assessing your case with a team of adjusters and investigators. Their goal is to defer, minimize or deny payment. We advise you be cautious when speaking with an insurance claims adjustor. Even if you're just trying to expedite the claim process or give honest information about the accident, the insurance company could use what you say against you in an attempt to damage your claim.
Our attorneys always recommend that you refuse the request for a statement when made by the other driver's insurer. If requested by your own insurer, you are required under the terms of your own policy to provide a statement. However, there is nothing to gain from providing this free information. Insurance statements are designed to be misleading and to trap you into an incomplete or too-early-to-tell statement as to the extent of your injuries. Even minor accidents can have long-term effects.
Protecting Your Financial Interests
At Geisleman and Brown LLP, we have handled cases involving collisions with cars, trucks and tractor-trailers, buses, motorcycles and ATVs. Our goal is always to recover full and fair compensation for:
Additionally, we will help ensure that your automobile medical payment coverage is obtained, and all remaining bills are forwarded to available health insurance. This will help to manage the up-front financial strain of your injury and, in some cases, reimburse out-of-pocket medical expenses while the liability case is pending. We will continue to help negotiate your repayment obligations to the insurance company, insurers and unpaid medical providers, once your case is settled.
Full and fair compensation for:
Current and future medical bills
Rehabilitation costs
Lost wages
Physical pain and emotional suffering
Temporary and/or permanent limitations
Changes in quality of life
Loss of services, love or affection of loved ones in cases of severe disabling injury or death
Other damages
If you would like to schedule a free consultation to discuss your car accident claim, please give us a call at 260.420.2001.
The use of this website for communication with the firm or any individual member of the firm does not establish an attorney-client relationship.
Confidential or time-sensitive information should not be sent through this website.